Campo de relámpagos
Co-Founder & Web Designer
campoderelampagos.org ➹
Campo de Relámpagos is one of the main online magazines dedicated to Art Critique and analysis of cultural productions from Spain and Mexico.
I was involved from the begining in the design of each sections and in the web identity of the site. I work taking care of the continuous improvement of the product. I've cover the process from UX/UI design to html and css-sass code writing for building the website.
The magazine is divided into two sections: 1) "Crítica & Reviews", is a space that works with the relation between Writing and Visual Arts, every Sunday we publish a text of analysis and critique of cultural productions from the present. 2) "Máquinas de visión" (Seeing machines), we publish a video every month, this section is dedicated to artists who use the poetics of moving image as their main resource to generate reflections.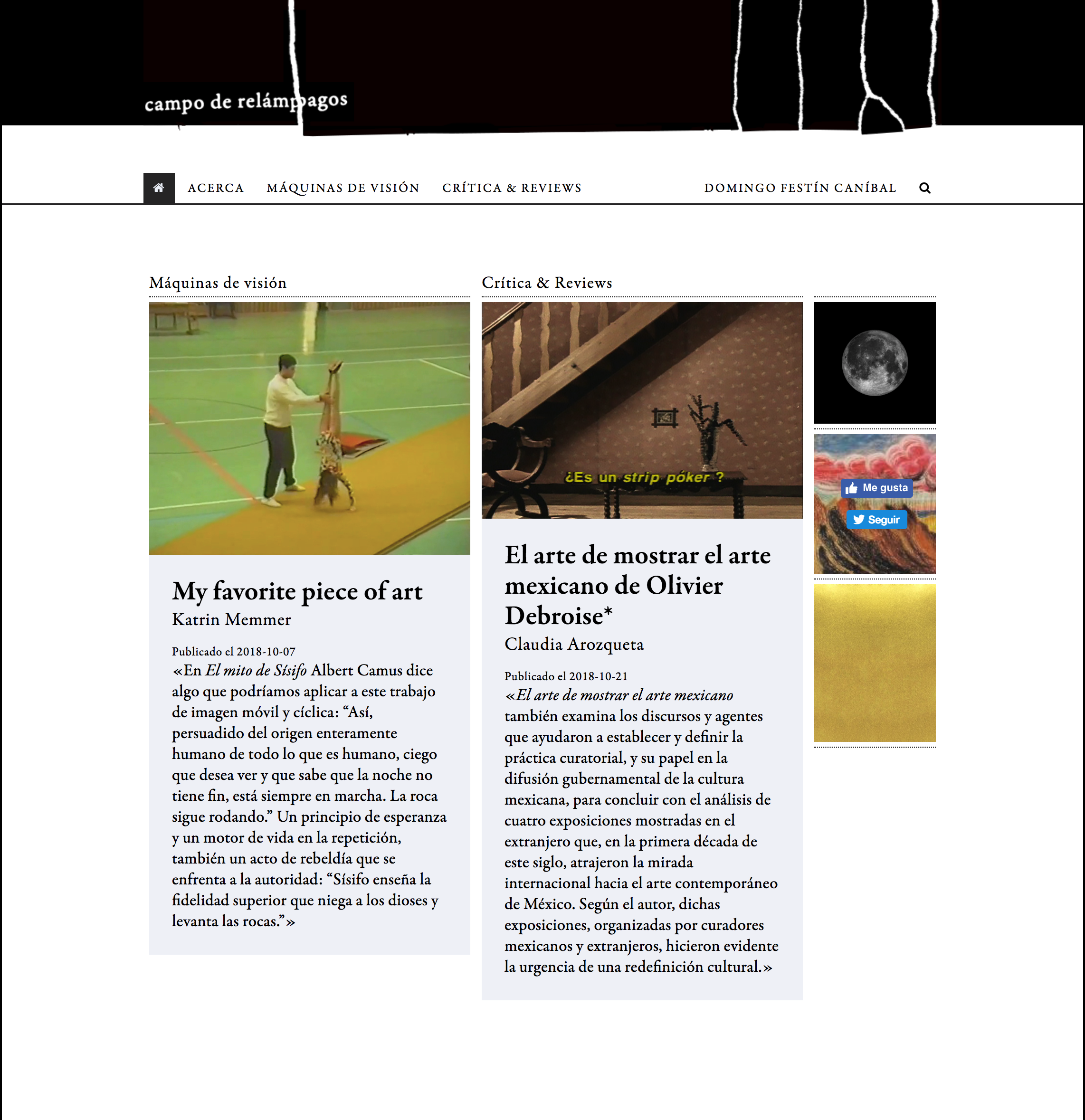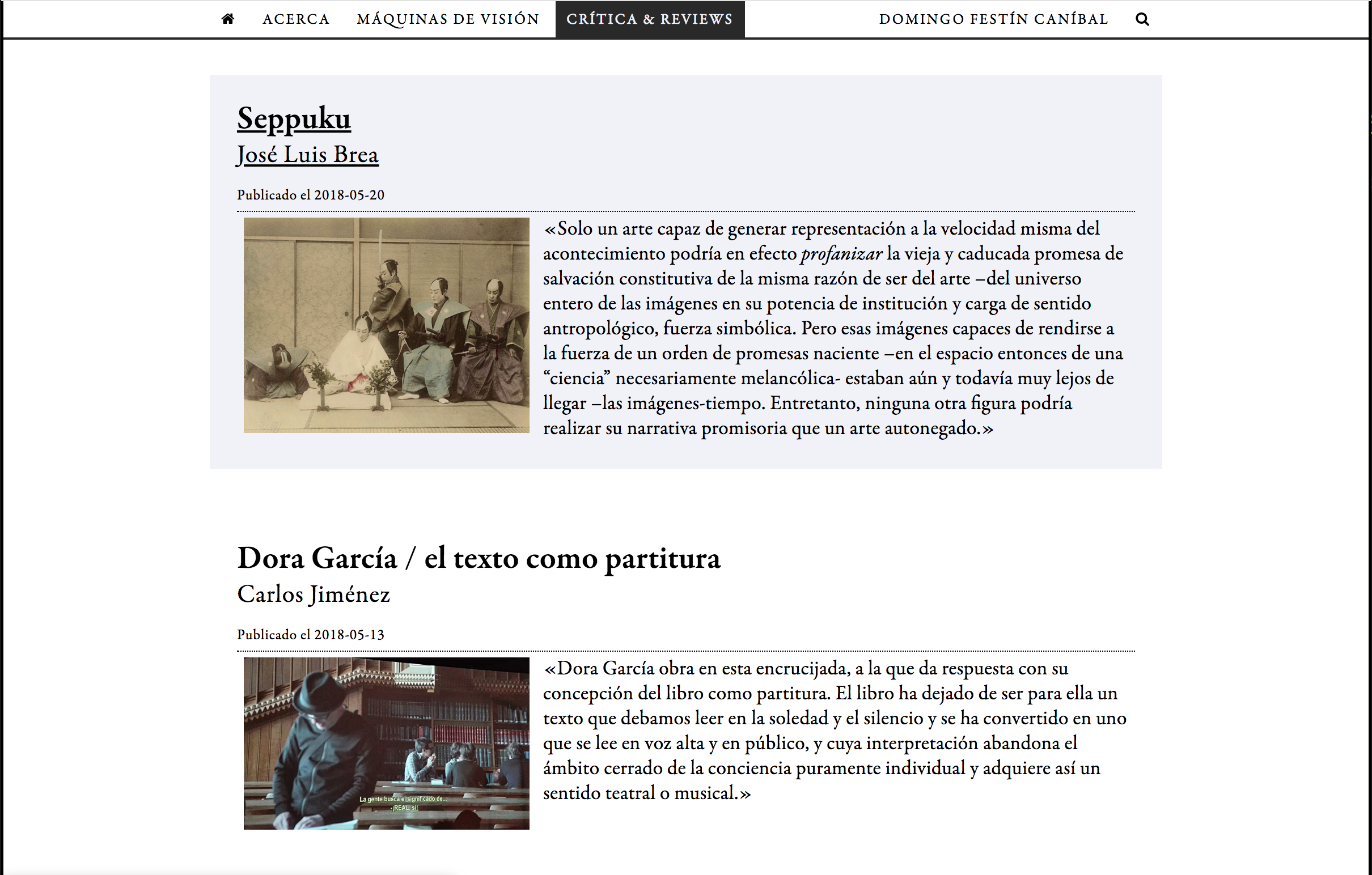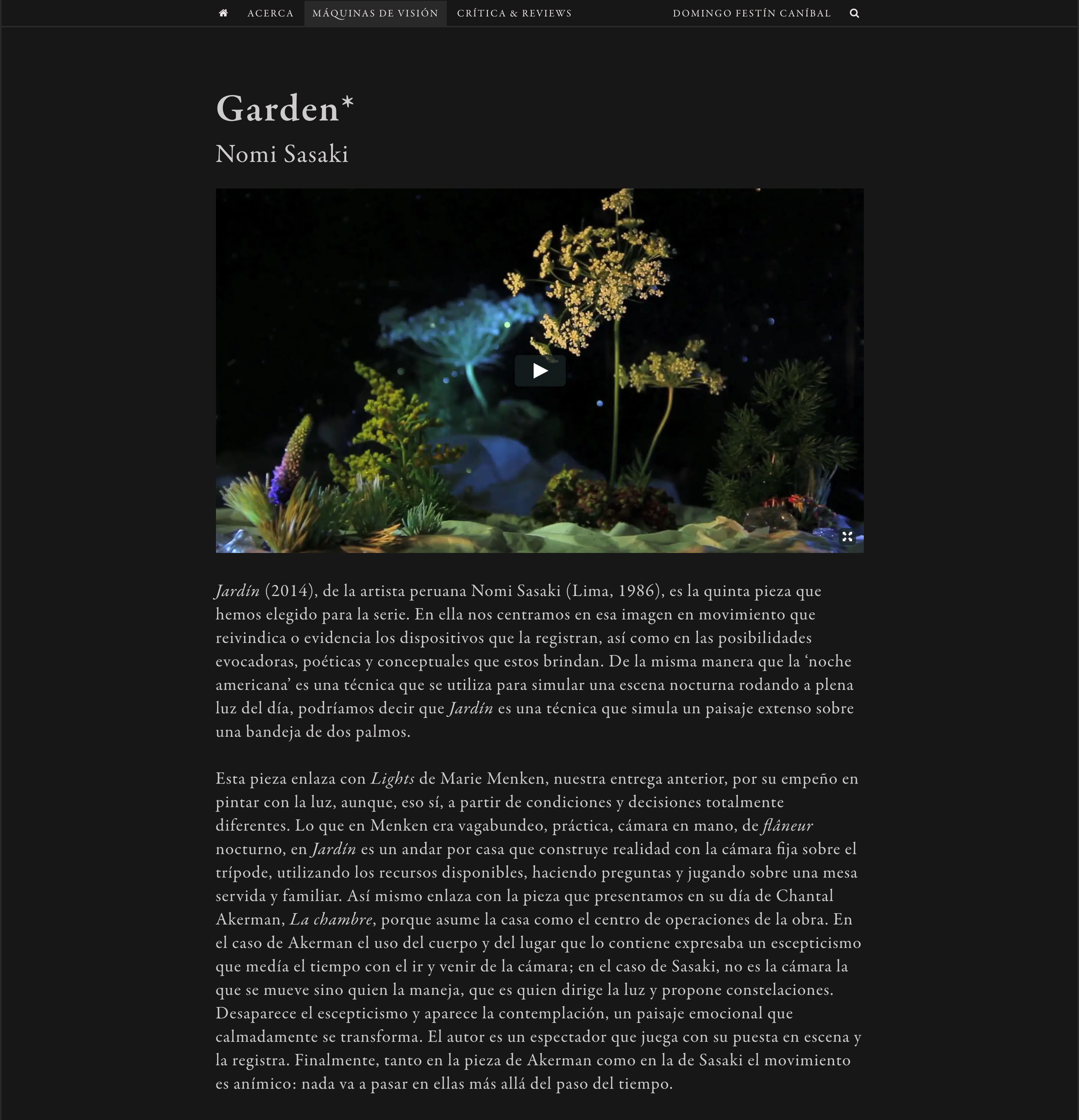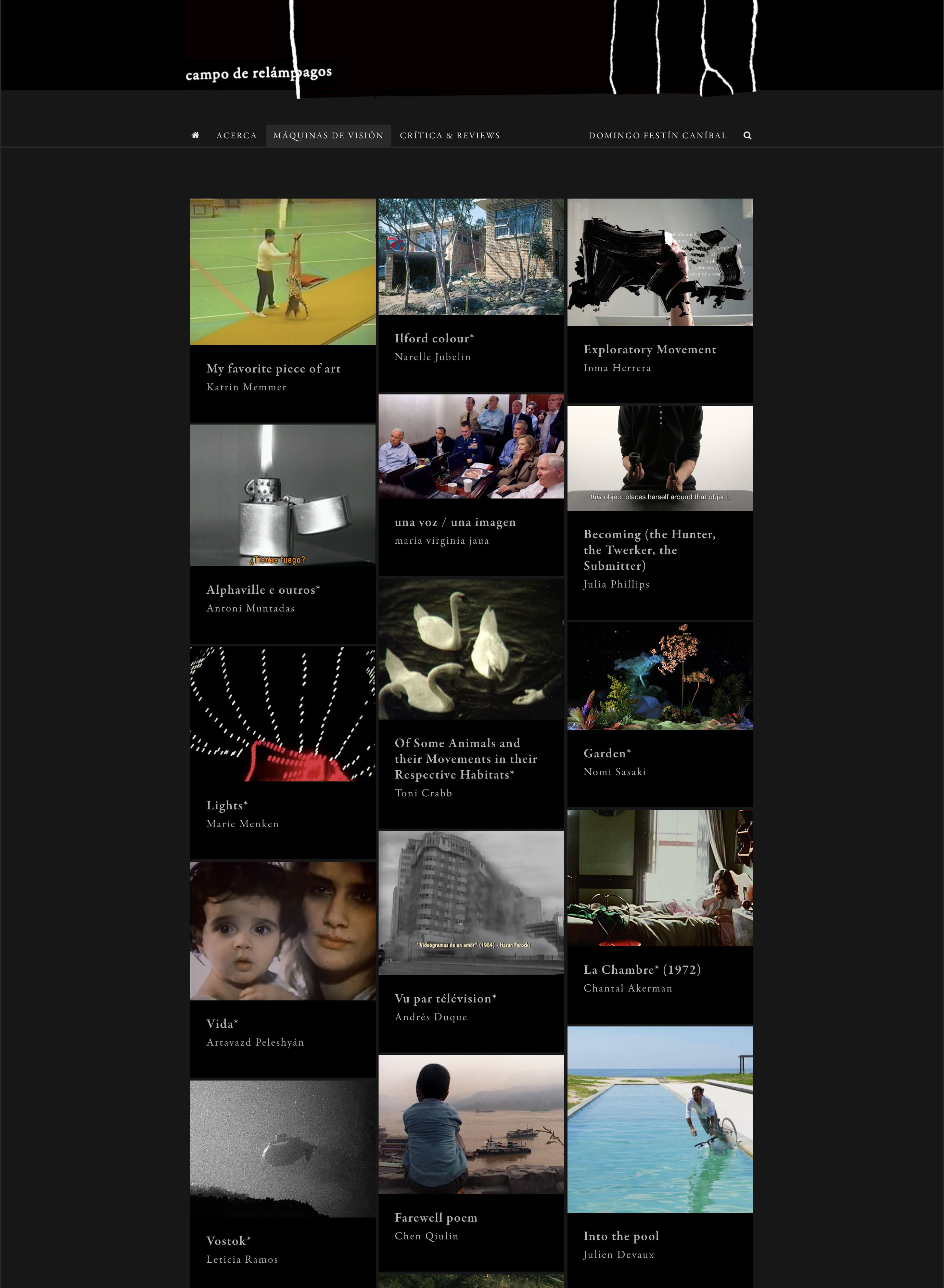 campoderelampagos.org
Online magazine for critique of art.
Web identity. Web development.
Published: April 2016